COME ON! COME ON! COME ON!
A downloadable game for Windows
Life moves pretty fast. One minute you're passing the joint while slamming down Cheez Balls, the next you're being chased by the Two-Minute Axe Killer. And you've seen enough horror movies to know the car never starts on the first try. And damn, why is your friend's ride the last fossil with a carburetor? Where the hell did she leave the keys!? Oh, God, was that a stick snapping behind you?!?!
"Come on! Come on!! COME ON!!!"
Come On! Come On! Come On! is a short narrative simulator in the vein of classic slasher films playable in two minute bursts. Find the keys, start the car, and try not to die.
-12 unique endings to find
-Instructions are included on the title screen
-The game auto-saves after every ending. You can load your progress (saved endings) by clicking on my name in the title screen
-The "endings" menu contains hints on achieving all the endings. Don't read them if you don't want spoilers
-The game is finished and needs no more updates, content wise.
UPDATE
In an effort to be more inclusive for beginner drivers and ESL speakers, Fjord Motor Company has released a symbol chart for how to start their Fjord Nation Knight.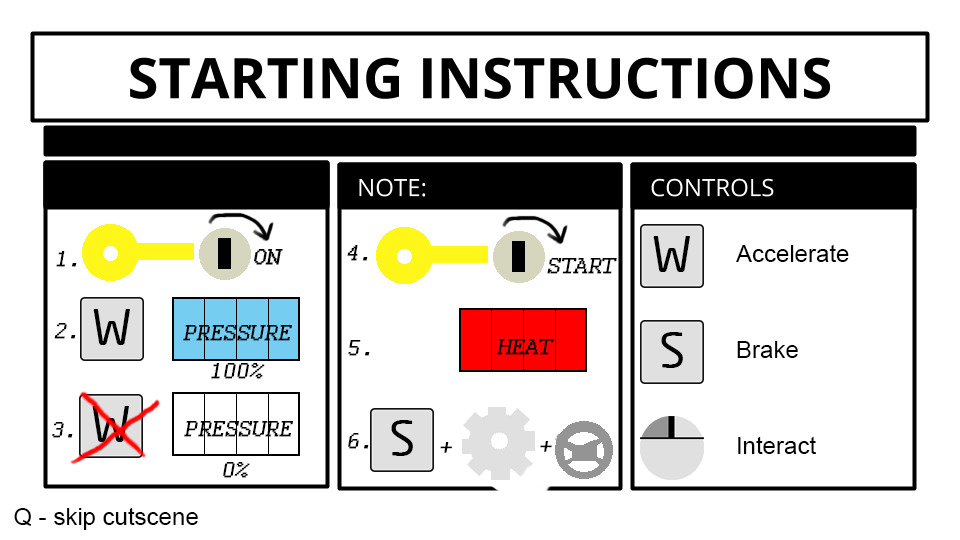 CREATED BY
Justen Brown for the Two-Minute Horror Jam
Using Unity and Adventure Creator
SPECIAL THANKS
Haunted PS1 Community, the best collection of friendly indie devs
Download
Click download now to get access to the following files: